by Mary K. Clark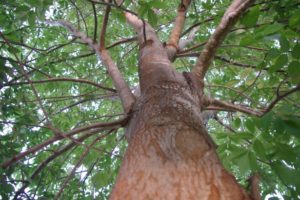 Where does the power lie in a story? Does the story have the power? What or who has the power when it comes to story?  I will confess, I believe story has no power, people do. Many disagree with me and I've been known to be wrong!
In any case, everyone will agree that Virgil Moorehead's digital storytelling project is very interesting. Moorehead is a psychology intern at the Native American Health Center (NAHC) and was interested to know if  digital storytelling could be used as a healing treatment modality in Native American communities. In the article, Psychology Student Explores the Healing Power of Digital Storytelling, Marc Dadigan shares that
"Red Moon" is one of nearly 70 digital shorts through which clients and staff of the Native American Health Center in Oakland, California have told their stories, and psychology intern Virgil Moorehead, 31, believes they are not only a way for Native people to control the narratives about their people but can serve to heal the scars of intergenerational trauma.
"Helping Natives tell these stories can help break the conspiracy of silence, the way we're not talking about these issues," said Moorehead, who is Yurok, Tolowa and an enrolled member of the Big Lagoon Rancheria. "It can help with the shame, guilt and depression that is so prevalent in Indian country."
I found the personal storytelling to be compelling. This type of digital storytelling has what all wonderful stories share – the element of the familiar – one can easily connect with such a story.
In the article, Moorehead shares around the process and his research. Anyone interested in story, personal narrative and the process involved would find this article intriguing.
Addition Resources:

I'd love to know of other projects or related resources and welcome your contributions and comments.
– Mary
©Copyright 9/7//2013 by Mary K. Clark.  All Rights Reserved.