This website offers resources, guidance and practical applications for storytelling, revealing and reflecting the many facets of healing story in the world today and in the past. In addition to bibliographies, and links, there is a library of articles on Healing Stories and Storytelling. Our acclaimed Journal, Diving in the Moon: Honoring Story, Facilitating Healing, is available from 2013-2017 as an e-journal on the HSA website.

All authored writing on the Healing Story Alliance website is the copyrighted property of its author. These resources are intended for not-for-profit educational use. Any commercial use of resources on this website must be arranged directly with the author of the text or video.
Many are drawn to our site in search of answers or resources for dealing with the pain and tragedy of turbulent current events in the personal, social and global realms. This interest is addressed in our compilations of stories which we encourage you to explore.
For Information on how you can join, volunteer, and/or donate to the Healing Story Alliance, please contact Lani Peterson, Heather Forest, or Elisa Pearmain.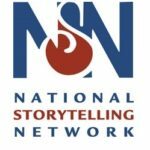 The Healing Story Alliance is a Special Interest Group of the National Storytelling Network.